I just recently created a thread which is rather a large post. When I clicked "Preview" most of my post was missing in the editor box.

Visit this thread:
https://www.fmcodes.com/t1104-form-submission-to-thread-formatting-and-coding-help

Then click "Edit".
For me, in the text editable area (The text box in which I type my message) the message is gone after "[/code]". It was doing the same thing when I clicked "Preview" before posting. I had to re-type out the message and then copy it into Notepad then preview it then repaste it from the notepad lol.

Here is a screenshot to show you what I mean: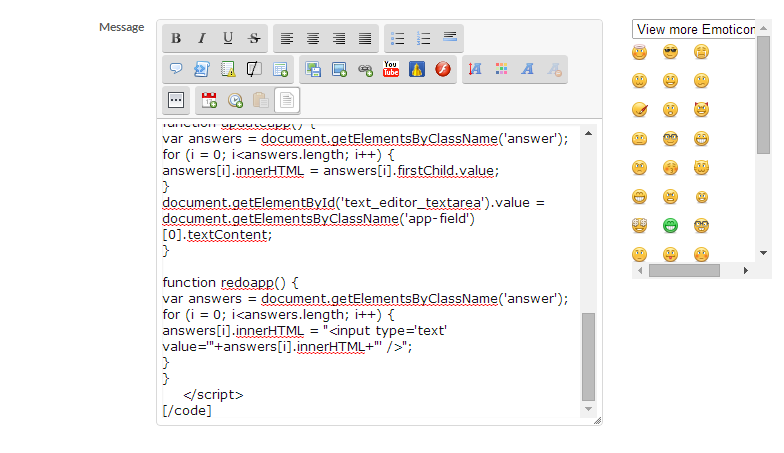 Notice how the scrollbar is all the way down? That is only the top part of the actual post. The rest is missing.